Meet Dr. Michael Calhoun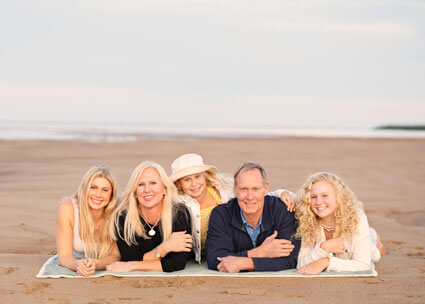 I never thought about being a chiropractor until I decided to try wrestling in high school. In your sophomore year of high school most people have not mapped out their careers. But lying face down on a wrestling mat folded up backwards can make you think!
My third wrestling match was against a prior state champion with a point to make. Within seconds I was lifted up over his head and slammed face down onto the mat. The force was so great that I was bent in half with my rear end hitting me on the back of my head. Fortunately I did not break anything, but suffered with back pain as a result.
When I discovered how chiropractic was able to help eliminate my pain, and improve my overall health I was thrilled. As my interest in health and fitness continued to grow, becoming a chiropractor became a natural choice.
I went to college at Saint Mary's College of Maryland. It is a small liberal arts college in Southern Maryland that is known for an outstanding biology department. I found the courses on the science of how things function in the body (physiology) were my strong suit and were fascinating. The additional studies of how the body moves (kinesiology) and how muscles function and are attached were also favorite subjects. At this time my life mostly revolved around studying, weight lifting, and windsurfing.
My college experience was great and it gave me a tremendous basis for my chiropractic education. I chose Palmer College of Chiropractic in Davenport, Iowa for my chiropractic education. Palmer in Iowa is considered "The Fountain Head of Chiropractic". It was the first of the chiropractic colleges and is world renowned for its graduating chiropractors. My chiropractic educational experience was fantastic! My college had prepared me well and I found the classes interesting and challenging. While at Palmer I began to learn how truly powerful and far reaching chiropractic can be. I was truly amazed at the documented health benefits and the stories of patient success from other visiting chiropractors were astonishing. My favorite subjects were physiology, nutrition, and chiropractic techniques.
Chiropractic is one of the keystones in a wellness-based lifestyle, along with nutrition, exercise, and stress management. In my office I focus on helping people to enjoy their lives at a higher level. Why not get the most from life! Many people find that chiropractic care will allow them to be more active and do things that they ordinarily would avoid because of pain or discomfort. When patients take a proactive approach to their health they gain the benefits of a more active and fulfilling life. I pride myself on providing exceptional care, while respecting the time of my patients. All of our patients enjoy being able to come to the office and have a warm caring environment that operates efficiently.
As my North Andover chiropractic practice has evolved to provide treatment with more high level athletes it has allowed me to expand my skills, expertise and services. This kind of work keeps you "on your toes" to stay current with the most modern advancements in treatments and techniques. I have worked with the following athletes: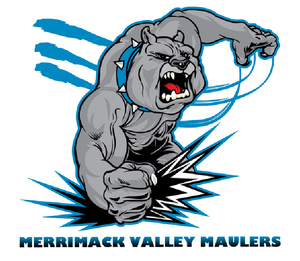 Official chiropractor for the Boston marathon in 2011 & 2012
Created an ACL injury prevention program for the U11 travel girls soccer team
Chiropractor for the Merrimack Valley Maulers semi-pro football team

I have been certified in McKenzie treatment protocols since 1992.
I became a Certified Chiropractic Sports Physician in 2011 through the American Chiropractic Board of Sports Physicians. The CCSP is a 120-hour course curriculum to ensure expertise in the treatment of athletes and sports injuries.
I am currently working on becoming a Diplomate of the American Chiropractic Board of Sports Physicians this is a rigorous 200 additional hours of training with additional requirements of case study publishing, on field work of a minimum of 100 hours and both a written and practical examinations in injury assessment and emergency procedures.
Dr. Michael Calhoun's Family
My family is my highest priority. I have a beautiful wife, Joan, and three wonderful girls. My wife, kids and I love spending time on the beach in the summer, or out in the snow in the winter. I truly enjoy all water sports; I grew up sailing in the Chesapeake Bay and go out sailing whenever possible. Although I enjoy sailing and racing large sailboats – I find windsurfing and kite surfing really exciting and tremendously challenging.
In addition to my enjoyment of water sports I have also been an avid weightlifter and natural bodybuilder. In 2001 I won the Tall Masters Class in the American Natural National Bodybuilding Championship. The sport of natural bodybuilding has really enhanced my knowledge of injury prevention, sports specific training and nutrition. I now exercise about three times a week with both weights and cardiovascular training. My workouts are really efficient so I am able to train for an hour or less per session and still make gains. My family and I get adjusted once a week to stay "tuned up".
My Promise to You
If you are a candidate for chiropractic care I will tell you. If I believe that you could be better served by another physician I will make the appropriate referral. The two things that matter the most are your health and my reputation. Thanks for visiting my website. I look forward to meeting with you in person and learning how I can be of service to you. Contact my North Andover chiropractic office and we can begin the process of helping you live a more active fulfilling life.


Dr. Michael Calhoun | (978) 681-4500