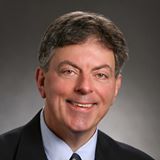 Meet Dr. Kevin Zegel
Growing up in Patchogue, New York, on the south shore of Long Island, Dr. Zegel loved playing sports. Basketball and soccer were his primary athletic interests. During elementary school, he became aware that an injury can become a game-changer.
After falling from a tree onto his mid and upper back while playing at a friend's, the otherwise healthy 9-year-old suffered a spinal trauma. Dr. Zegel eventually recuperated. However, he had chronic mid-back stiffness, pain and spasms as musculoskeletal residuals.
His family was not familiar with chiropractic care at the time. However, while in high school, he was introduced to it.
A friend's father, who was a chiropractor, helped me tremendously. That inspired me to later become a holistic, chiropractic health care practitioner."
Dr. Zegel earned a Bachelor of Science in Chemistry from The College of William and Mary in 1982. He then attended Logan College of Chiropractic in Chesterfield, Missouri. His career has allowed him to work in several different offices. These include Sports Injury Chiropractors in Belmont, and chiropractic offices in Salem, Middleton, and Methuen. He currently practices part-time in Performance Health Center in Natick.
Helping Patients Enjoy Active Lives
Dr. Zegel's interests are in the Active Release Technique for addressing soft tissues. The technique allows him to help patients move from sedentary lifestyles to enjoy active, vibrant lives. Dr. Zegel also has specialized training in weight loss and weight management.
OUR SERVICES »
Book an Appointment
Take that first step toward better health by scheduling an appointment with Dr. Zegel!

Dr. Kevin Zegel | (978) 681-4500