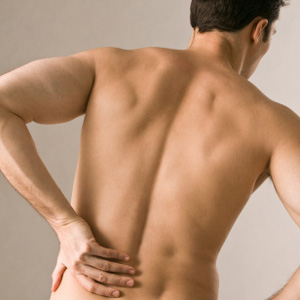 Soft Tissue Treatments
When it comes to helping our patients feel better and heal better, we like to offer a variety of different modalities that can do exactly that. We understand that no two patients are alike, so why should anyone receive the exact same care plan?
For patients in need of soft tissue therapy, we're proud to offer both Cupping and the Graston Technique in our practice. Dr. Calhoun has happily been offering these treatments successfully for more than two decades, getting patients out of pain and functioning better.
Learn more about both below to find out if you're a candidate.
This soft tissue therapy involves the use of a metal tool pressed against the skin, sometimes referred to as "muscle scraping." Dr. Calhoun gently moves the instrument across the skin to massage and reduce tension in the fascia.
This relaxing technique allows the muscles to be pinned and stretched, improving range of motion, circulation, reducing inflammation in the problem area and helping patients heal quicker.
Cupping therapy involves placing a heated "cup" on the skin to stimulate blood flow to the troubled area. This can help reduce inflammation, calm your nervous system, and promote relaxation in the body among other benefits. Most patients find cupping to be extremely relaxing and pain-free. It's not uncommon to fall asleep during a session!
Cupping is often a popular therapy among athletes, though its benefits are welcomed by patients of all walks of life.
Make an Appointment
We'd love to see you in our practice soon and help get you back to feeling your best, naturally. To learn more about the soft tissue therapies we offer, feel free to contact us today with questions or to schedule an appointment with us.
We look forward to seeing you in our care soon.
CONTACT US »

Soft Tissue Treatments North Andover, Andover MA | (978) 681-4500